San Stefano Corfu - Activities.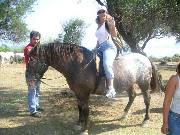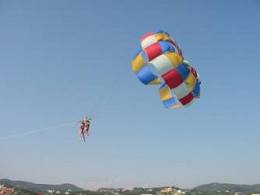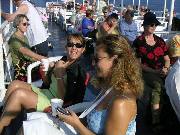 Boat Hire.
Enjoy the beautiful coastline of North West Corfu from the sea.
Hire a motor boat for an hour or as long as you need.
Easier to drive that a car (and safer).
Horse Riding.
Explore Corfu's lovely countryside from horseback with an
experienced instructor.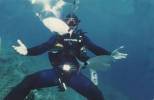 Scuba Diving
A great diving adventure in the undersea world off Corfu.
The crystal clear water and experienced instructors will ensure
a unique day for experienced divers or beginners.
Certificates for PADI - MAUI can be obtained.

Walks.
Magnificent walks over the headland between San Stefanos and
Arillas, beautiful sunsets over the sea and the Diapondia islands.
Take a stroll through the olive groves to nearby traditional villages

Water Sports.
Enjoy the excitement of paragliding and see the world from above.
Try the exhilaration of the donuts, bananas and water skiing.
Take a little time for a lot of fun
Tennis.
The tennis courts in San Stefanos are open daily for those who enjoy
a little bit more than sunbathing.
Return to Index